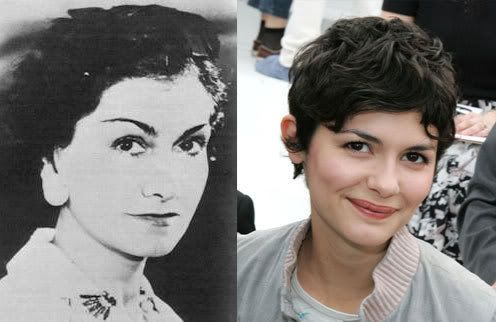 Not-so-biopic about Coco Chanel starring Audrey Tatou currently in production.
"The woman who invented French chic was born into poverty as Gabrielle Chanel, the illegitimate daughter of a traveling salesman, in 1883. After the death of her mother and abandonment by her father she spent seven years in a Catholic orphanage, where she learned to sew. But fashion wasn't her first career choice. As a young woman, Chanel had ambitions to be a singer and it was while warbling "Who's Seen Coco in the Trocadero" in a cabaret that she acquired the nickname Coco." - Variety
Oooooh. An aspiring cabaret singer turned fashion savant? Yes, please.